The Complete Microsoft Excel 2019 MOS Certification Exam Training Bundle
What's Included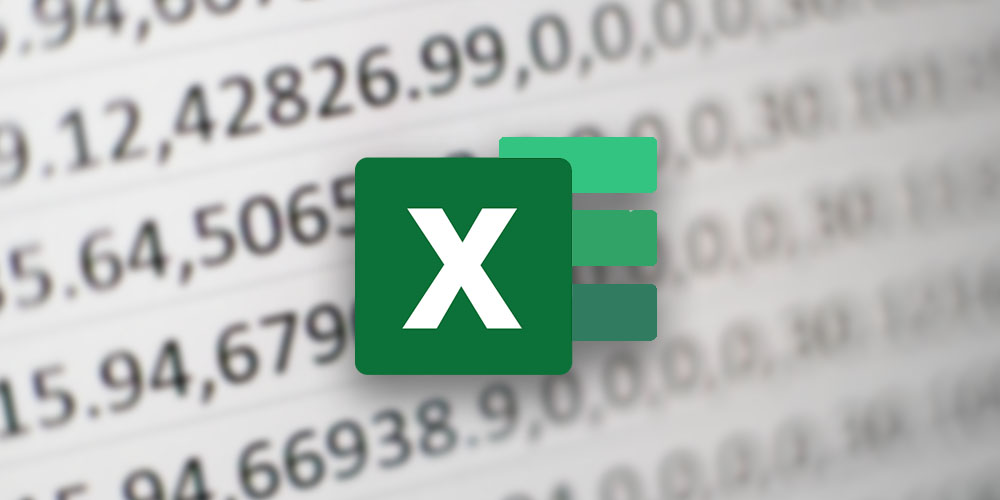 $17.00

Value
Introduction to Microsoft Excel 2019 Training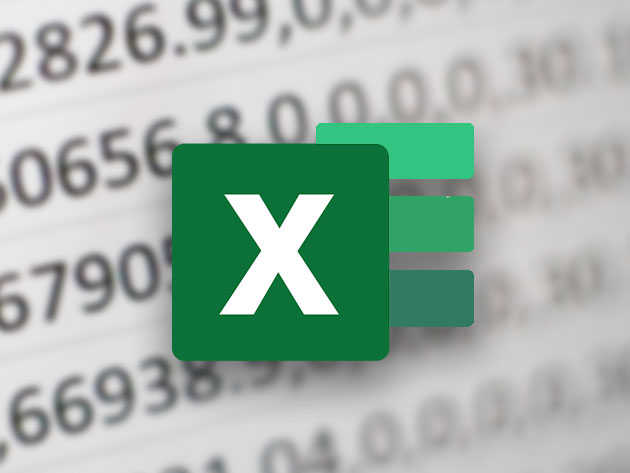 Experience level required: Beginner

Access 119 lectures & 1 hour of content 24/7

Length of time users can access this course: Lifetime
Course Curriculum
119 Lessons (1h)
Your First Program

Lesson 1 - Creating a Microsoft Excel Workbook

Activity 1 - Starting Microsoft Excel - Reading

Activity 2 - Creating a Workbook - Reading

Activity 3 - Saving a Workbook - Reading

Activity 4 - The Status Bar - Reading

Activity 5 - Adding and Deleting Worksheets - Reading

Activity 6 - Copying and Moving Worksheets - Reading

Activity 7 - Changing the Order of Worksheets - Reading

Activity 8 - Splitting the Worksheet Window - Reading

Activity 9 - Closing a Workbook - Reading

Activity 10 - Starting in Excel - Presentation

1:55

Activity 11 - Creating a Microsoft Excel Workbook - Exercise

Activity 12 - Exercise Solution - Creating a Microsoft Excel Workbook - Presentation

1:22

Activity 13 - Creating an Excel Worksheet Quiz - Quiz

Activity 1 - Tabs - Reading

Activity 2 - Groups - Reading

Activity 3 - Commands - Reading

Activity 4 - Tabs, Groups, and Commands - Presentation

1:57

Activity 5 - Exploring the Ribbon - Exercise

Activity 6 - Exploring the Ribbon Quiz - Quiz

Lesson 3 - The Backstage View (The File Menu)

Activity 1 - Introduction to the Backstage View - Reading

Activity 2 - Opening a Workbook - Reading

Activity 3 - Using Backstage to Open a Workbook - Presentation

1:25

Activity 4 - Open a Workbook - Exercise

Activity 5 - Exercise Solution - Open a Workbook - Presentation

1:26

Activity 6 - New Workbooks and Excel Templates - Reading

Activity 7 - Select, Open, and Save a Template Agenda - Exercise

Activity 8 - Exercise Solution - Select, Open, and Save a Template Agenda - Presentation

1:41

Activity 9 - Printing Worksheets - Reading

Activity 10 - Printing a Worksheet - Presentation

2:00

Activity 11 - Print a Worksheet - Exercise

Activity 12 - Adding Your Name to Microsoft Excel - Reading

Activity 13 - Adding a Theme to Microsoft Excel - Reading

Activity 14 - How to Add Your Name - Presentation

1:27

Activity 15 - The Backstage View Quiz - Quiz

Lesson 4 - The Quick Access Toolbar

Activity 1 - The Quick Access Toolbar - Reading

Activity 2 - Adding Common Commands - Reading

Activity 3 - Adding Additional Commands with the Customize Dialog Box - Reading

Activity 4 - Adding Ribbon Commands or Groups - Reading

Activity 5 - Placement - Reading

Activity 6 - Navigating and Customizing the Quick Access Toolbar - Presentation

3:29

Activity 7 - Customize the Quick Access Toolbar - Exercise

Activity 8 - Exercise Solution - Customize the Quick Access Toolbar - Presentation

2:41

Activity 9 - Quick Access Toolbar Quiz - Quiz

Lesson 5 - Entering Data in Microsoft Excel Worksheets

Activity 1 - Worksheets - Reading

Activity 2 - Entering Text - Reading

Activity 3 - Adding and Deleting Cells - Reading

Activity 4 - Adding a Hyperlink - Reading

Activity 5 - Add WordArt to a Worksheet - Reading

Activity 6 - Using AutoComplete - Reading

Activity 7 - Review of Entering Text and Using AutoComplete - Presentation

1:55

Activity 8 - Entering Text and Using AutoComplete - Exercise

Activity 9 - Exercise Solution - Entering Text and Using AutoComplete - Presentation

3:04

Activity 10 - Entering Numbers and Dates - Reading

Activity 11 - Using the Fill Handle - Reading

Activity 12 - Entering Data and Using the Fill Handle - Presentation

2:14

Activity 13 - Entering Numbers and Dates - Exercise

Activity 14 - Exercise Solution - Entering Numbers and Dates - Presentation

4:00

Activity 15 - Entering Data Quiz - Quiz

Lesson 6 - Formatting Microsoft Excel Worksheets

Activity 1 - The Most Common Formatting Commands - Reading

Activity 2 - Selecting Ranges of Cells - Reading

Activity 3 - Hiding Worksheets - Reading

Activity 4 - Adding Color to Worksheet Tabs - Reading

Activity 5 - Adding Themes to Workbooks - Reading

Activity 6 - Customize a Workbook Using Tab Colors and Themes - Exercise

Activity 7 - Adding a Watermark - Reading

Activity 8 - The Font Group - Reading

Activity 9 - Selecting Cells and Formatting Font - Presentation

2:28

Activity 10 - Working with Font Group Commands - Exercise

Activity 11 - Exercise Solution - Working with Font Group Commands - Presentation

4:20

Activity 12 - The Alignment Group - Reading

Activity 13 - Working with Alignment Group Commands - Exercise

Activity 14 - The Number Group - Reading

Activity 15 - Using the Number Group - Presentation

2:33

Activity 16 - Working with Number Group Commands - Exercise

Activity 17 - Exercise Solution - Working with Number Group Commands - Presentation

1:38

Activity 18 - Formatting Worksheets Quiz - Quiz

Lesson 7 - Using Formulas in Microsoft Excel

Activity 1 - Math Operators and the Order of Operations - Reading

Activity 2 - Entering Formulas - Reading

Activity 3 - AutoSum (and Other Common Auto-Formulas) - Reading

Activity 4 - Copying Formulas and Functions - Reading

Activity 5 - Using Formulas in Excel - Presentation

3:19

Activity 6 - Relative, Absolute, and Mixed Cell References - Reading

Activity 6 - Relative, Absolute, and Mixed Cell References - Reading

Activity 7 - Working with Formulas - Exercise

Activity 8 - Exercise Solution - Working with Formulas - Presentation

5:21

Activity 9 - Using Formulas Quiz - Quiz

Lesson 8 - Working with Rows and Columns

Activity 1 - Inserting Rows and Columns - Reading

Activity 2 - Deleting Rows and Columns - Reading

Activity 3 - Transposing Rows and Columns - Reading

Activity 4 - Setting Row Height and Column Width - Reading

Activity 5 - Inserting, Deleting, and Adjusting Size of Rows and Columns - Presentation

2:47

Activity 6 - Hiding and Unhiding Rows and Columns - Reading

Activity 7 - Freezing Panes - Reading

Activity 8 - Hiding, Unhiding, and Freezing Rows and Columns - Presentation

1:35

Activity 9 - Working with Rows and Columns - Exercise

Activity 10 - Exercise Solution - Working with Rows and Columns - Presentation

2:47

Activity 11 - Working with Rows and Columns Quiz - Quiz

Lesson 9 - Editing Worksheets

Activity 1 - Find - Reading

Activity 2 - Find and Replace - Reading

Activity 5 - Exercise Solution - Using Find and Replace - Presentation

1:09

Activity 6 - Using the Clipboard - Reading

Activity 7 - Using the Clipboard - Exercise

Activity 8 - Exercise Solution - Using the Clipboard - Presentation

1:45

Activity 9 - Using Format Painter - Exercise

Activity 10 - Exercise Solution - Using Format Painter - Presentation

1:11

Activity 11 - Managing Comments - Reading

Activity 12 - Editing Worksheets Quiz - Quiz

Lesson 10 - Finalizing Microsoft Excel Worksheets

Activity 1 - Setting Margins - Reading

Activity 2 - Setting Page Orientation - Reading

Activity 3 - Finalizing a Worksheet - Presentation

2:16

Activity 4 - Setting the Print Area - Reading

Activity 5 - Print Scaling (Fit Sheet on One Page) - Reading

Activity 6 - Printing Headings on Each Page

Activity 7 - Headers and Footers - Reading

Activity 8 - Preparing to Print - Exercise

Activity 9 - Exercise Solution - Preparing to Print - Presentation

2:40

Activity 10 - Finalizing Worksheets Quiz - Quiz

Lesson 11 - Introduction to Microsoft Excel 2019 Exam

Activity 1 - Introduction to Microsoft Excel 2019 Exam - Exam
Introduction to Microsoft Excel 2019 Training
Webucator, Inc
Instructor
Webucator is a global training company founded in 2003 that has trained over 60,000 students. They provide onsite and online training on technologies such as Microsoft ASP.NET, Microsoft Office, Azure, Windows, Java, Adobe, Python, SQL, JavaScript, Angular and much more. Webucator has trained more than 63,677 students from over 11,907 organizations are a Microsoft Certified Partner for Learning Solutions (CPLS).
Description
In this Introduction to Microsoft Excel 2019 training class, students will create and edit basic worksheets and workbooks. This course is designed for students who want to gain the necessary skills to create, edit, format, and print basic Microsoft Excel worksheets using Excel 2019 or Excel 365. Choose this Excel class if you are new to Microsoft Excel and are using Excel 2019 or Excel 365. Catch up with the newest version and eventually master its features.


Access 119 lectures & 1 hour of content 24/7
Create basic worksheets using Microsoft Excel 2019
Perform calculations in an Excel worksheet
Modify the appearance of data within a worksheet
Manage Excel workbooks
Learn how to use handy features new in 2019
Note: Software NOT included
Specs
Important Details
Length of time users can access this course: lifetime
Access options: web & mobile streaming
Certification of completion included
Redemption deadline: redeem your code within 30 days of purchase
Updates included
Experience level required: beginner
Have questions on how digital purchases work? Learn more here
Requirements
Familiarity w/ using a personal computer, mouse & keyboard
Comfortable in the Windows environment
Ability to launch & close programs; navigate to information stored on the computer; and manage files and folders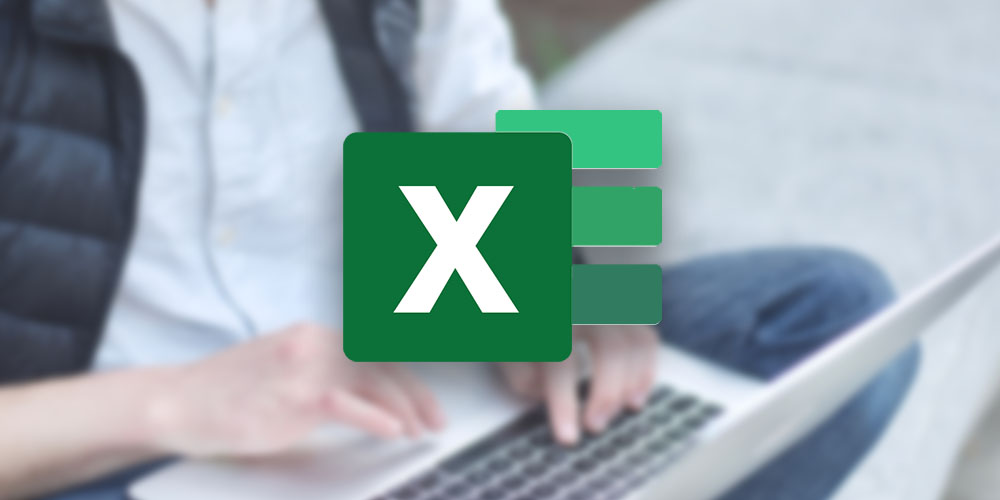 $17.00

Value
Intermediate Microsoft Excel 2019 Training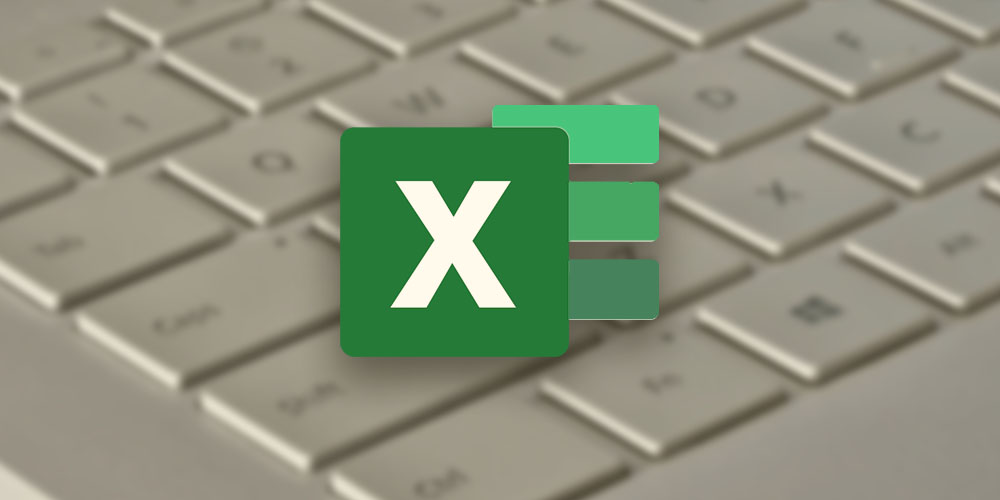 $17.00

Value
Advanced Microsoft Excel 2019 Training
Terms
Unredeemed licenses can be returned for store credit within 30 days of purchase. Once your license is redeemed, all sales are final.